US Festival 1983 Days 1-3
http://blogcritics.org/music-dvd-review-us-festival-83-days-1-3/
http://www.brooklynvegan.com/archives/2013/11/watch_judas_pri.html
http://www.purevolume.com/news/PREMIERE-Stray-Cats-Rock-This-Town-1983-US-Festival-Video
http://www.spin.com/articles/the-clash-should-i-stay-or-should-i-go-us-festival-1983-dvd-video/
http://www.rollingstone.com/music/videos/u2-at-the-us-festival-in-1983-premiere-20131119
http://rockwrite.blogspot.com/2013/11/us-festival-1983-days-1-3-coming-to.html
Million Dollar Auctions
http://readingeagle.com/article.aspx?id=517765
http://www.toycollectormagazine.com/index.php?option=com_content&view=article&id=613:tv-series-based-on-morphy-auctions-debuts-in-australia&catid=37
The Rise & Fall of The Clash
Plum Moving Media
http://plummovingmedia.com/2012/05/07/plum-moving-media-announces-us-festival-documentary/
http://www.theclashblog.com/exclusive-interview-with-the-director-of-the-rise-and-fall-of-the-clash/
Bhutto
http://www.reuters.com/article/2009/12/02/us-sundance-idUSTRE5B166220091202
http://www.icontvmusic.com/BHUTTO_filmmaker_statement.pdf
http://www.icontvmusic.com/BHUTTO_TIMELINE.pdf
"Waste Land" "Bhutto," Among 2010 International Documentary Association (IDA) Special Award Winners 5 Awards Announced Prior To Upcoming Ceremony
BHUTTO–as in Benazir & family–arrives to further freak us out regarding Pakistan
This portrait of the late Pakistani leader doesn't ignore the big picture. By Andrew Schenker

"Incisive, well-researched and ultimately moving."
DUANE BAUGHMAN, "BHUTTO"
AMERICA FERRERA IS A FAN OF BHUTTO
What they never taught us in Pakistan
Film on Bhutto's life opens to packed houses in Pak

New Bhutto Film Draws Crowds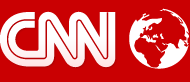 Duane Baughman – CNN Interview
NEW 'BHUTTO' FILM LIVE ON WEB, FACEBOOK, and TWITTER
BHUTTO, the definitive documentary chronicling the life and legacy of Benazir Bhutto, is
now online connecting with supporters and fans around the globe. The film's homepage,
www.bhuttothefilm.com, includes a trailer and synopsis of the new film, which was named a
2010 Sundance Film Festival Official Selection. Regular updates and more information about
BHUTTO can be found on the film's Facebook page, BHUTTO, and Twitter: @Bhuttothefilm.
BHUTTO, produced by Duane Baughman, Arleen Sorkin, and Mark Siegel, will premiere this
Friday, June 11, in London and Pakistan.
Bhutto Press Release
Blood and BHUTTO
BHUTTO receives Sonoma International Film Festival Special Jury Award


Toronto's Hot Docs festival keeps on growing.

Posted: Mon., Apr. 12, 2010, 7:41am PT
Mara takes 'Bhutto' in U.K.
Docu looks at life and death of Pakistani leader
LONDON — Distrib Mara Pictures has secured U.K. theatrical rights from Icon TMI for docu "Bhutto," about assassinated Pakistan leader Benazir Bhutto.
Co-directed by Duane Baughman and Johnny O'Hara, "Bhutto" premiered at Sundance earlier this year.
"Bhutto" is set for a June release in the U.K.
Baughman said: "Along the way on the amazing journey of making this movie, I discovered Pakistan and learned that Benazir's family story was something out of a Greek tragedy with unsolved murders, political intrigue, family feuds, hijackings, poisonings — you name it. Her story had all the elements from triumph to tragedy. There is a reason why the Bhuttos are called the Kennedys of Pakistan."
Indian actress Shabana Azmi ("It's a Wonderful Afterlife") was in talks to play Bhutto in a biopic by helmer Mahesh Bhatt, based on a script by Pakistan-born British writer Tariq Ali. However, that project is on hold due to a cooling in relations between India and Pakistan.
Read the full article at:
http://www.variety.com/article/VR1118017593.html


Docu "Bhutto," a portrait of the late Pakistani Prime Minister Benazir Bhutto, purchased from Icon Entertainment at Sundance. …


Bhutto Film Captures Triumph, Tragedy.


Haiti Adds Resonance to Sundance Documentaries